Where can I access my Factiva.com COUNTER usage reports?
Follow these steps to download usage reports:
1. Login to the administrator account for Factiva.
2. In the upper right hand corner click on Support, then select Customer Service.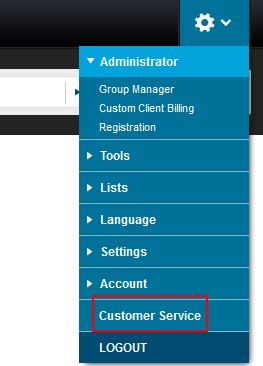 3. In the new window that opens, select Administration and scroll down to Counter Reports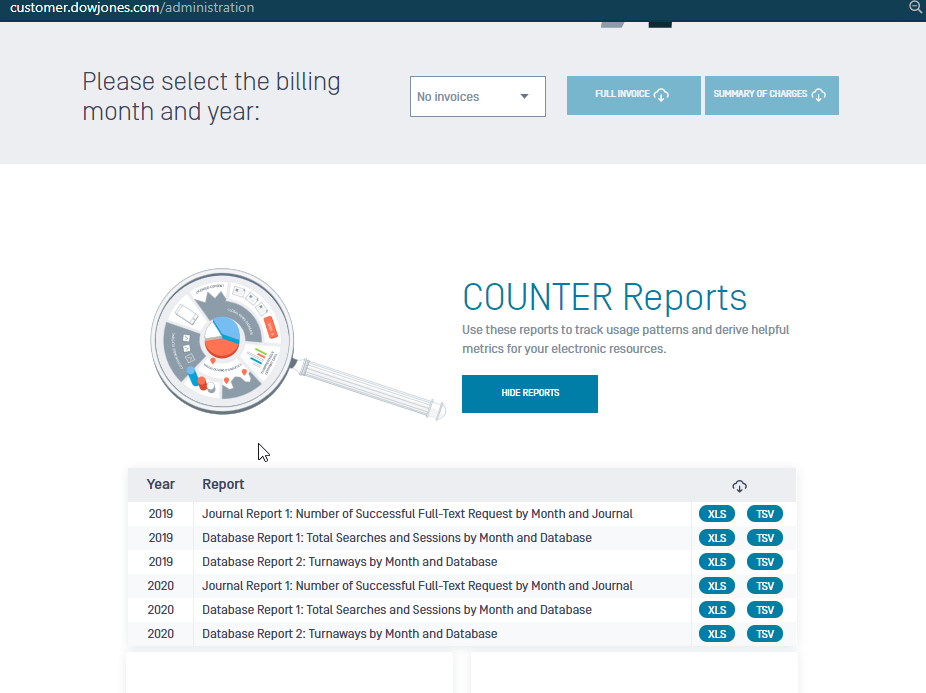 Factiva.com is currently Counter 3 compliant.
Reports are available for the current year and the year prior.